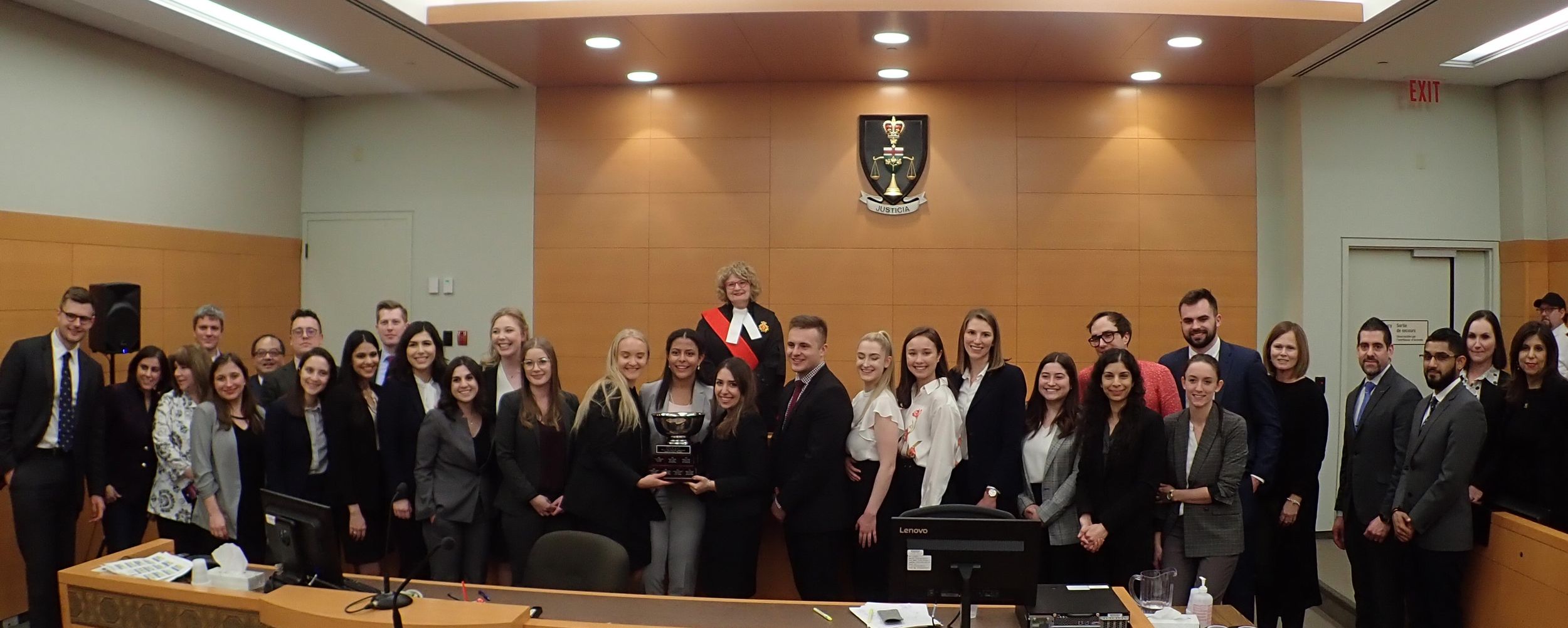 Mary Grosso – 2020 OTLA Cup
Hooper Law proudly sponsors the 2020 OTLA Cup.  Mary Grosso and other lawyers from the Ontario Trial Lawyers Association volunteer their time each year to support the development of trial skills, civility and professionalism amongst law school students by organizing the OTLA Cup. Law schools from across Ontario compete in a simulated trial which covers all aspects of a real court case. The OTLA Cup is held each year in a courthouse, rotating amongst various cities around the province, and is presided over by a local judge, with OTLA members making up the jury. Through the generous support of various law firms, OTLA members award prizes to the law students who exemplify the best in trial advocacy.
For a free consultation with our personal injury lawyers, please contact us today. We will answer your questions and help you understand what's involved in the process. Consultations can be in person, by phone or by video call. Our office is in Hamilton Ontario and we provide services throughout Southern Ontario.
Fill out the Contact Form or:
Call us at the
fightforyou help-line:
905-522-8002
Email us directly at: fightforyou@hooperlaw.ca
We will contact you within 1 business day. All your information will be kept strictly confidential and only used to brief us on your situation before we call you.
Our offices are centrally located in downtown Hamilton, comfortable, wheelchair friendly and with free parking. If you cannot make it to our office, we will come to your home, hospital or any other location that is convenient for you.